What is Lindy Dojo?
The short answer: Lindy Dojo is Boston Lindy Hop's weekly assisted practice session, for both students and non-students.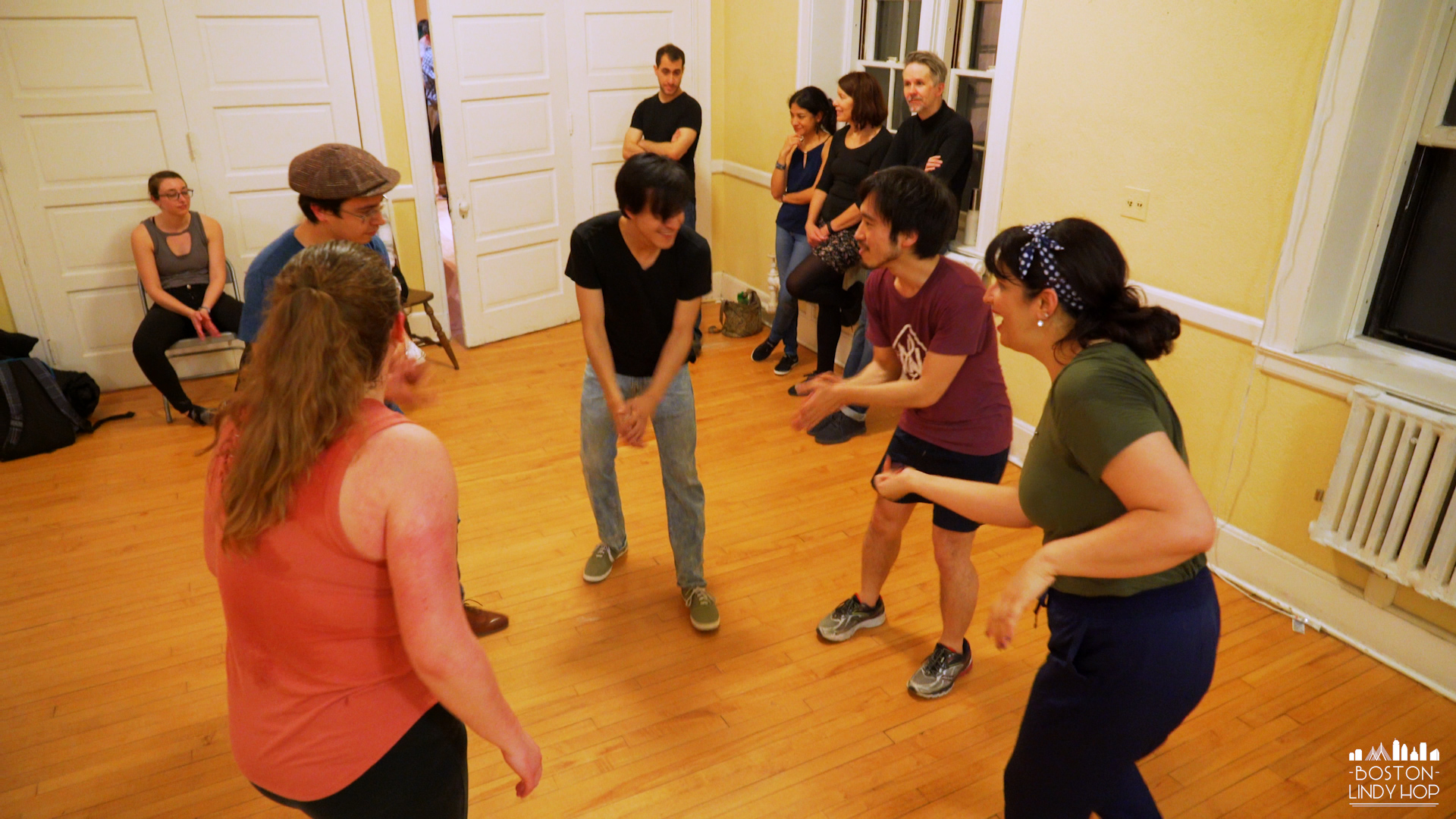 Do you want an opportunity to work on your dancing and get feedback from teachers and other more advanced dancers?  Come to Lindy Dojo, every Thursday evening from 7pm to 9pm.  It's one of the best opportunities in town to practice and refine your dancing, no matter your level or experience.
At Lindy Dojo, we invite anyone who already knows the basics to come and work with the beginners and advanced beginners. Additionally, we have a dedicated BLH instructor to spin music, to assist you with your questions and to provide you with personalized feedback.  Many other BLH teachers often come to help out, too. Learning from classes is good, but receiving one-on-one help is amazing, especially if you want to solidify the techniques and ideas that you've learned in class.
Ever heard of the zone of proximal development?  Well, the idea behind Lindy Dojo is to greatly accelerate the rate at which our students learn and retain material by giving them a structured place to practice with expert help. Dojo is not designed to replace private lessons, but it is sort of like getting a micro-private lesson in the middle of an open practice session.
Even if you are not taking one of our classes, you are still welcome to come to Dojo and work on your dancing with others.