Swing Dance Performers for Private Parties and Corporate Events
Are you looking to hire dancers as entertainment for your next large corporate event, wedding, or private party? We have a professional Boston based group of swing dance performers, the "Boston Lindy Hop Dancers" that can make the night of your event one to remember!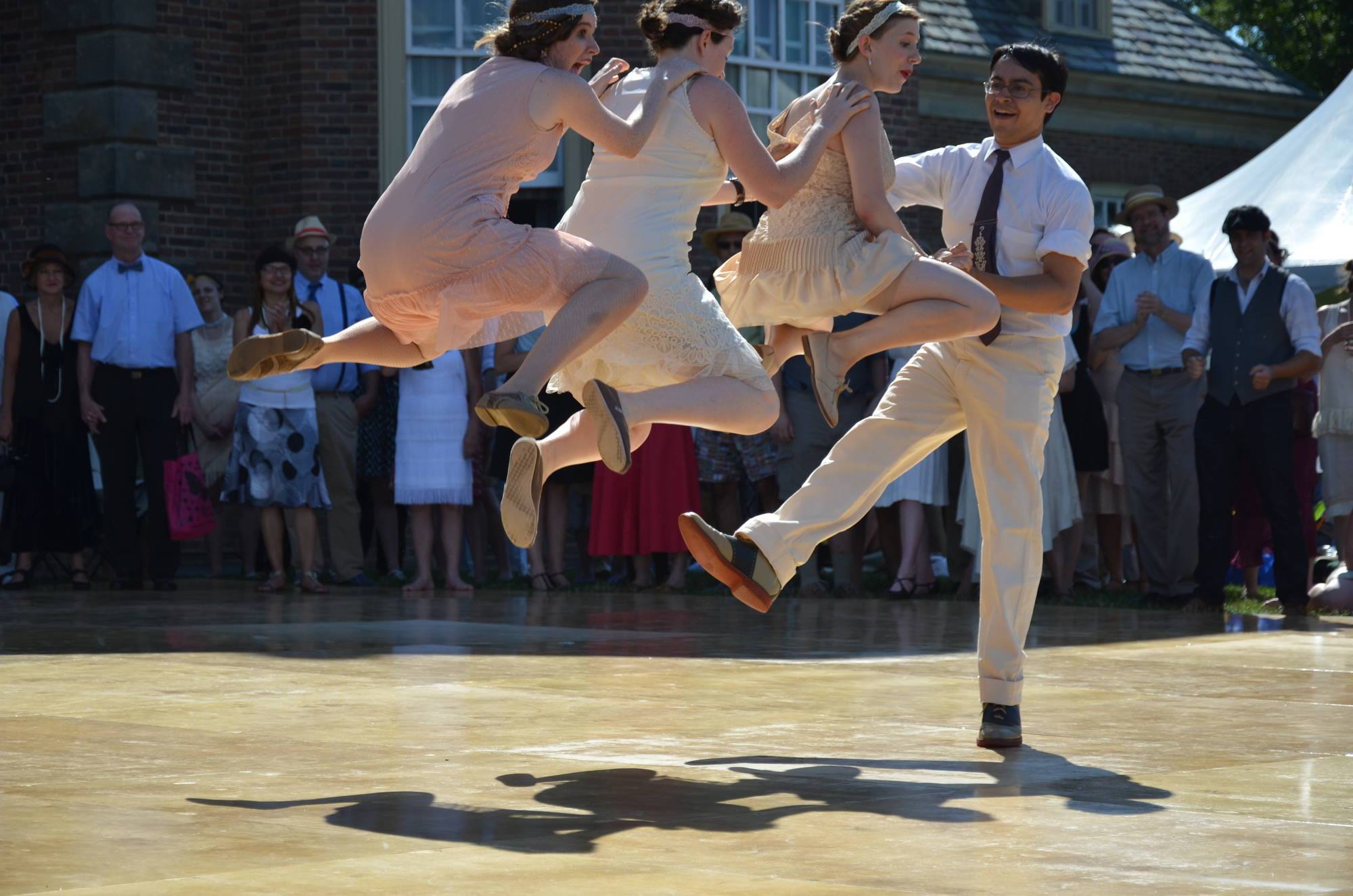 Here are some of the services that we can provide as dance entertainment for your event:
Short performances: Increase the energy level at your next event with an exciting performance by the instructors of Boston Lindy Hop!  We can typically arrange performances for one to three couples doing partnered and solo dancing or a group of flapper performers for you! 
"Crash course" lessons: We have years of experience in getting newer dancers out on the dance floor and having fun!  If your event has a theme, we can also often tailor a lesson to the theme of your event such as a 20's Charleston lesson for a 20's/Gastby/Roaring Twenties themed party.
Social dancers: Filling the dance floor at a large event can be a challenge, but the reward of a vibrant dance floor is worth it!  Our dancers can encourage others to get out on the floor and have a good time with improvized line dances, conga lines, and other fun activities.
Atomosphere setting: Our performers can be at the entrance or another designated area of your event to set the mood for the evening and get people excited about the theme of your event. 
Swing DJs: Our experienced DJs have extensive collections of swing era music designed to keep dance floors packed at your event.

Note: Our DJs can provide appropriate music for swing dancing and Charleston. They are not a replacement your typical wedding/corporate event DJ that can handle a variety of tastes such as top 40s music. In addition our DJs do not come with a full PA/sound system.
Our group of dancers can work with the vision of your event to provide entertainment that works with a 1930s themed cocktail hour to a Roaring Twenties/Gastby themed party!  

We have several years of experience providing entertainment for coporate events, weddings, and private parties. We have entertained intimiate parties of 20-30 people to large crowds at the Crane Estate during the Roaring 20's Lawn Party in the hundreds. Some organizations we have worked with include The Fanuiel Hall Marketplace, The Roaring Twenties Lawn Party, The Beacon Hill Civic Association, City of Quincy, The Fly Club, and the Rose Kennedy Greenway.
Pricing depends on your needs such as the number of dancers that you require, choreography requirements, costuming requirements, distance of travel, and length of apperance. 

To hire us for your event or learn more, please email info@bostonlindyhop.com with the vision of your event. We look forward to hearing from and working with you!